Spread Your Faith Across Screens: Why Your Church Should Live Stream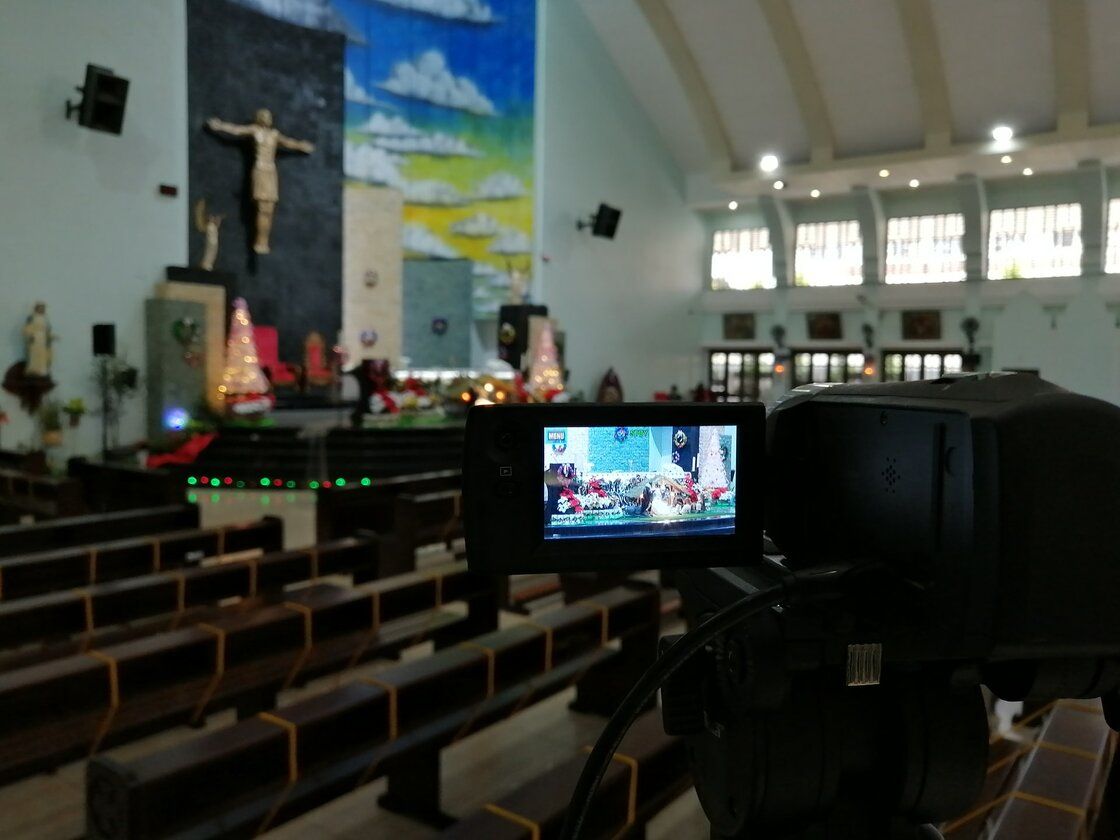 As a church leader, you're likely aware of the importance of maintaining a digital presence for your church. In today's world, it's essential to have an online presence if you want to reach and engage with your congregation, especially since that's where the people are now.
While an up-to-date website and an active social media profile can help improve your visibility in an oversaturated online landscape, it's worth adding something to your marketing mix that suits your Church's purpose: live streaming.
Live streaming is quickly becoming an essential part of modern church outreach. With the help of streaming services, churches can reach their congregation in real-time, no matter where they are.
Live streaming allows churches to broadcast their services, sermons, and other events online, making it easier for people to engage with their faith and stay connected with their church community. And, with the right platform, you can even create interactive experiences that foster community and connection.
Embracing Digital Transformation for Your Church: How Live Streaming Can Help You
Benefit #1: Improve Attendance by Bridging the Distance
Live streaming allows churches to bridge the gap between physical and digital, allowing people to attend services from the comfort of their own homes. This can be a great way to reach out to those unable to physically attend church due to distance or health reasons. It allows them to still feel connected to their church community, overcoming any geographic restrictions and barriers that may keep them from attending your house of worship.
Benefit #2: Expand Your Reach by Multistreaming on Different Social Media Platforms
As the world continues to move forward with digital transformation, churches are faced with the challenge of finding effective ways to continue to reach their members and engage with new audiences. For one, live streaming can help churches expand their reach by allowing them to be multistream on different social media platforms.
By multistreaming, churches can make sure their message is reaching their intended audience no matter which platform they prefer. For example, churches can choose to stream on Facebook Live, YouTube Live, Twitch, or any other streaming platform.
Each platform offers its own unique features, allowing churches to customize their message to the specific platform and optimize their reach. Churches can also take advantage of the various analytics available on each platform to gain insight into their audience and tailor their message accordingly.
Benefit #3: More Opportunity to Boost Revenue by Enabling Donations with Your Live Stream
Through live streaming, your church can enable donations from viewers tuning in from home. This not only provides more opportunities for donations, but also allows you to reach a larger audience and potentially increase the number of donations you receive. For churches that are already streaming their services, enabling donations is easy.
Most streaming services can embed a donation link or button directly into the video. This allows viewers to donate directly to the church without ever having to leave the stream. By enabling donations through your live stream, you can also provide a more convenient way for your congregation to give.
With the rise of digital payment methods, such as PayPal and Venmo, your congregation can quickly and easily donate to your church without having to worry about cash or check payments.
You can also use your live stream to promote other fundraising events, such as bake sales, car washes, or silent auctions. This allows your congregation to donate to your church in other ways, and can help you reach your fundraising goals.
Benefit #4: Effortless and Cost-Effective Way to Make Announcements
Live streaming your church announcements is the perfect way to reach more people than ever before. It allows you to reach people who are unable to attend services in person, and it makes it easy for those who can get up-to-date information about upcoming events and activities.
Instead of relying on traditional methods like paper flyers and bulletin boards, churches can use live streaming to instantly share important announcements with their congregation.
Live streaming also allows churches to provide a more engaging experience for their members. Churches can use live streaming to host interactive services, Q&As, and live prayer sessions, helping build stronger relationships with members and allowing them to be part of the loop.
The Bottom Line: Foster a Stronger Sense of Community for Your Church with the Help of Live Streaming Services
Live streaming services are becoming increasingly popular for churches around the world. The ability to broadcast services and events to a larger audience has opened up many possibilities for churches to reach more people and foster a stronger sense of community. By using live streaming services, churches can extend their reach beyond their local community and provide a meaningful and engaging experience for those who can't physically attend services.
---
If you're a church leader looking for an easy way to auto-embed live streams for your congregation, then look no further than EmbedVidio! Our simple-to-use platform makes it easy to quickly and securely embed live streams into your church's website or social media. Start streaming today and reach a wider audience!
FYI: You can embed Facebook Live automatically with the EmbedVidio platform. Start a free trial and display your social media video widgets now.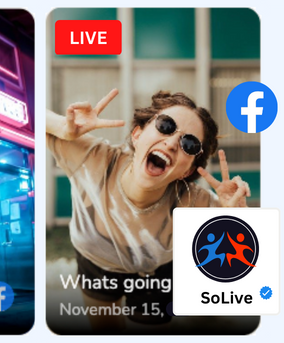 Embed live video feeds on your website automatically!
Try EmbedVidio and automatically add Facebook, YouTube, and Twitch live video feeds to your website.
All features included with every plan