Top Video Editing Software for Creating Stunning Web Content
The digital age has led to an increase in the demand for high-quality video content. As such, video editing software has become an essential tool for creating engaging and visually appealing content for the web. In this guide, we will explore the top video editing software to help you create stunning web content.
Why Edit? The Importance of Video Editing
Video editing is no longer just for film and TV production. It's a crucial aspect of creating content that stands out on the web. You could have great footage, but without editing, it's just raw material. By refining and enhancing your videos, you increase their potential to engage, inform, and inspire your audience.
The Necessity for Web Content
With the rise of social media platforms and the increasing importance of video content in SEO, video editing has become more important than ever. It helps in refining the message, adding elements of interest, and ensuring that your content is ready for the web audience, which is increasingly consuming content on-the-go.
Factors to Consider When Choosing Video Editing Software
When choosing a video editing software, you must consider a few key factors. These include the software's compatibility with your device, its user-friendliness, and whether it fits within your budget.
Compatibility
Not all video editing software works on every device. For instance, while Final Cut Pro is excellent for Mac users, it won't work on a Windows device. You must choose software that is compatible with your operating system.
User-friendliness
Video editing can be complex, but that doesn't mean your software has to be. User-friendly software will have a clean, intuitive interface that makes it easy to access and learn its features.
Affordability
There's a wide range of video editing software available, from free versions with basic features to professional-grade software that can cost hundreds of dollars. Choose one that offers the best balance of cost and features for your needs.
Top Video Editing Software
Now that we've discussed what to look for in video editing software, let's explore some of the best options on the market.
Adobe Premiere Pro
Adobe Premiere Pro is one of the most well-known video editing tools, used by professionals worldwide. It's a part of the Adobe Creative Cloud and offers a range of advanced features, making it ideal for creating high-quality web content.
Final Cut Pro
Final Cut Pro is a professional video editing software exclusively for Mac users. It offers a range of advanced editing tools and is known for its speed and efficiency.
iMovie
iMovie is a great entry-level video editing software for Mac users. While it may lack some of the advanced features of more professional software, it's user-friendly and perfect for beginners or those with simpler editing needs.
DaVinci Resolve
DaVinci Resolve is a professional-grade software that offers advanced editing tools and color correction. Plus, it's free to use, making it an excellent option for those on a budget.
Lightworks
Lightworks is another professional video editing software that's been around for some time. It's known for its advanced features and flexibility. Plus, it offers a free version with basic editing capabilities.
HitFilm Express
HitFilm Express is a free video editing software with a range of features that are good enough for most beginner to intermediate video editors. It also offers options for special effects.
Filmora
Filmora is known for its simplicity and user-friendly interface. It's an excellent option for beginners and intermediate users, offering a good balance of features and ease of use.
Corel VideoStudio
Corel VideoStudio is an affordable video editing software with a wide range of features. It's easy to use, making it a good choice for beginners, but it also has enough advanced features to satisfy more experienced editors.
FYI: You can embed Facebook Live automatically with the EmbedVidio platform. Start a free trial and display your social media video widgets now.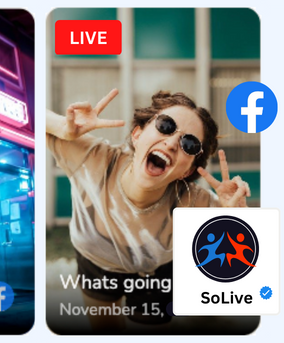 Embed live video feeds on your website automatically!
Try EmbedVidio and automatically add Facebook, YouTube, and Twitch live video feeds to your website.
All features included with every plan
Features to Look For in Video Editing Software
When choosing video editing software, you should also consider whether it offers certain key features.
Multicam Editing
This allows you to edit footage from multiple cameras at once, which is particularly useful for videos with several angles or perspectives.
VR Support
With the growing popularity of VR, having software that supports VR editing can give your content a competitive edge.
4K Resolution
4K resolution provides a high level of detail in your videos. While not all projects require 4K, it's good to have software that supports it for when you need it.
Advanced Transitions
Advanced transition features can help your video flow more smoothly and look more professional.
Conclusion
Choosing the right video editing software is crucial in creating compelling and engaging web content. By considering factors like compatibility, user-friendliness, affordability, and key features, you can find the perfect tool to bring your creative vision to life.
Remember, the best video editing software for you depends on your specific needs and skill level. Now, it's time to start creating!
FYI: You can embed YouTube Live automatically with the EmbedVidio platform. Start a free trial and display your social media video widgets now.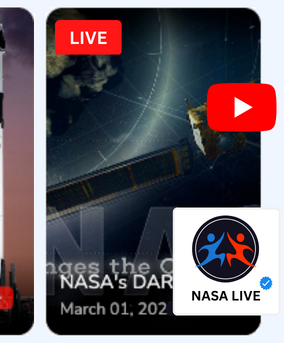 Embed live video feeds on your website automatically!
Try EmbedVidio and automatically add YouTube, Facebook, and Twitch live video feeds to your website.
All features included with every plan