Strategies to Increase Engagement During Your Live Streams - Part 2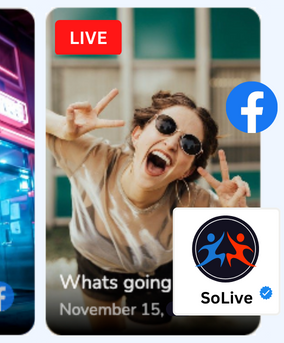 For a good reason, live streaming has become increasingly popular in recent years. It allows people to have conversations, share experiences, and provide real-time updates from anywhere in the world. And, with the rise of social media, it's now easier than ever to embed your live stream directly into your social media feeds.
This is the second part of a two-part blog series on how to increase engagement during your live streams. Let's get started.
1. Choose a Live Streaming Platform
The first step to embedding your live stream to social media is to choose a live streaming platform. Each platform has its features, so be sure to research and choose the one that best fits your needs.
Live Streaming Platforms
1. YouTube Live
YouTube is one of the most popular streaming services, offering a range of live-streaming options. From live gaming streams to live news and sports broadcasts, YouTube Live has something for everyone. It also allows users to easily monetize their streams, making it a great platform for content creators.
2. Twitch
Twitch is a streaming platform focused on gaming, esports, and other interactive content. It has grown in popularity recently, with millions of viewers tuning in to watch their favorite streamers. Twitch also offers a range of monetization options, allowing users to make money from their streams.
3. Facebook Live
Facebook Live is a platform that allows users to broadcast live videos directly from their Facebook page. It has become popular with content creators, allowing them to reach a large audience easily. Additionally, Facebook Live allows users to monetize their streams through ads, donations, and other methods.
4. Periscope
Periscope is a streaming service owned by Twitter. It allows users to broadcast live videos to their followers and is popular with content creators and influencers. Periscope also allows users to monetize their streams, making it a great platform for monetizing content.
5. Mixer
Mixer is a streaming platform owned by Microsoft. It is focused on gaming and esports and has become popular with streamers in recent years. Streamers on Mixer can monetize their streams through ads, donations, and other methods.
2. Set Up Your Live Stream
Once you've chosen a streaming platform, you must set up your live stream. This involves creating a profile, setting up any necessary equipment, and configuring your stream settings. Make sure to take the time to customize your stream and make it stand out from the crowd.
3. Copy the Embed Code
Once your stream is set up and ready, copy the embed code from the streaming platform. This code will allow you to embed the stream directly into your social media feeds, so copy it accurately.
4. Embed Your Stream
Now that you've copied the embed code, you can embed your live stream into your social media accounts. Each platform has its own method for embedding streams, so be sure to follow the instructions for your platform.
5. Promote Your Stream
Lastly, you'll want to promote your stream to ensure your followers know it. Post updates on your social media accounts and encourage your followers to tune in. You can also use social media ads to promote your stream further.
The Bottom Line
Following these steps, you can quickly and easily embed your live stream to social media. This will allow you to reach a wider audience and get more engagement from your followers. So, what are you waiting for? Get started with your live streaming today!
---
EmbedVidio lets you quickly and easily add interactive video content from popular services. You can effortlessly embed live streams on your website by simply inserting the code once. If you're looking for an easy way to display live streams, try EmbedVidio!
FYI: You can embed YouTube Live automatically with the EmbedVidio platform. Start a free trial and display your social media video widgets now.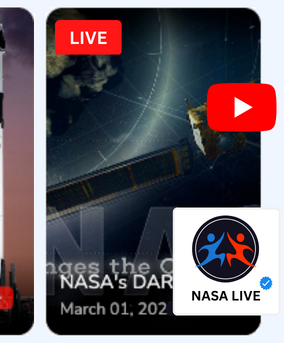 Embed live video feeds on your website automatically!
Try EmbedVidio and automatically add YouTube, Facebook, and Twitch live video feeds to your website.
All features included with every plan