Strategies to Increase Engagement During Your Live Streams - Part 1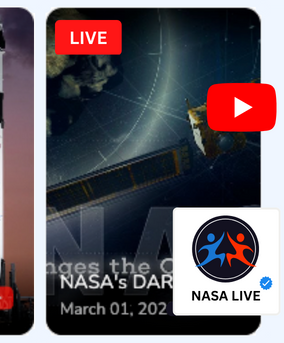 Live streaming is becoming increasingly popular with online audiences, and the key to running a successful live stream is engaging your viewers. Engaging viewers is essential for getting and keeping their attention and encouraging them to return for future streams. The first part of this blog series will tackle eight strategies to increase engagement during your live streams.
1. Start with an Introduction
Begin your stream with an introduction that offers viewers a brief overview of the content you're about to cover. This will give viewers an idea of what to expect and will help them decide if they want to stay and watch.
2. Ask Questions
Encourage your viewers to participate by asking them questions throughout your stream. This will engage them in the conversation and give you a better idea of their interests.
3. Utilize Chat
Use the chat feature to interact with viewers and answer their questions in real time. This will help keep them engaged and interested in the stream.
4. Offer Prizes
Consider offering prizes to viewers who participate in the stream. This will incentivize them to stay engaged and may attract new viewers.
5. Encourage Sharing
Ask viewers to share your stream with their friends and family. This will help you spread the word about your stream and increase the potential for engagement.
6. Use Polls
Utilize polls to get viewers' feedback and help them feel like they're part of the conversation.
7. Show Appreciation
Reward your audience for their loyalty and involvement. By acknowledging and appreciating their contributions, you can motivate them to keep coming back and actively participating in your stream.
8. End with a Summary
End your stream with a summary of the content you covered. This will help viewers remember the key points and help to keep them engaged in future streams.
Ways to Quickly Embed Your Live Stream to Social Media
1. Use Embed Codes
Many social media platforms provide embed codes that allow you to quickly embed your live stream on your website or blog. All you need to do is copy the code and paste it into the HTML of your page. This is the simplest and quickest way to embed a live stream on social media.
2. Share the Link
You can also share the link to your live stream on social media. This is a great way to engage your followers and direct them to your stream. You can also use the link to embed the stream on other platforms, such as forums and blogs.
3. Utilize Third-Party Apps
Several third-party apps allow you to embed your live stream on social media. These apps are easy to use and help you reach a wider audience. Some popular third-party apps are Livestream, Ustream, and YouTube Live.
4. Use Social Media Widgets
Many social media platforms, including Facebook and Twitter, offer widgets to quickly embed your live stream on your website or blog. These widgets are easy to set up and help you reach a larger audience.
The Bottom Line
By implementing these strategies, you can increase engagement in your live streams and ensure a successful stream. You can create an interactive and engaging experience for your viewers with the right techniques.
---
EmbedVidio makes it simple to add live videos from popular platforms like Facebook, YouTube, and Twitch to your website. All you need to do is insert the code once, and you're all set! For auto-embed live streams, give EMbedVidio a try!
FYI: You can embed Facebook Live automatically with the EmbedVidio platform. Start a free trial and display your social media video widgets now.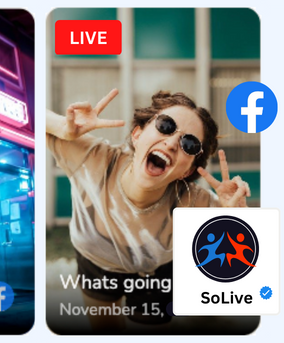 Embed live video feeds on your website automatically!
Try EmbedVidio and automatically add Facebook, YouTube, and Twitch live video feeds to your website.
All features included with every plan